You can access cPanel through your members area under your Products List and the Action section section. All you need to is finding your hosting project in the listing e.g. Linux Personal and click on the button under Actions to take you directly to cPanel. Follow the steps below only if you need to change your cPanel password or the main FTP password of your account.
Step 1. go to your products list and go to the linux package (hosting package) - Click on this.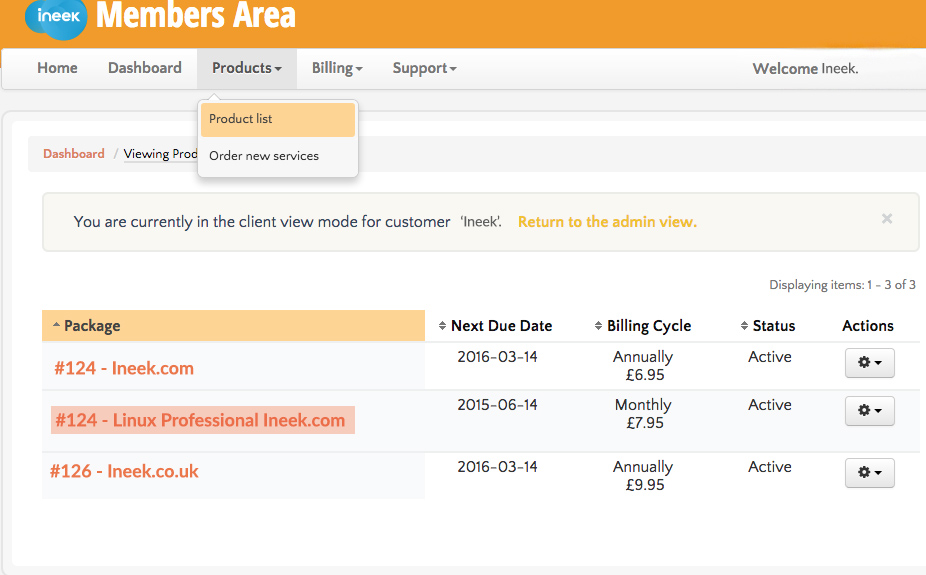 Step 2. Click on "click to change" (you will see this highlighted below).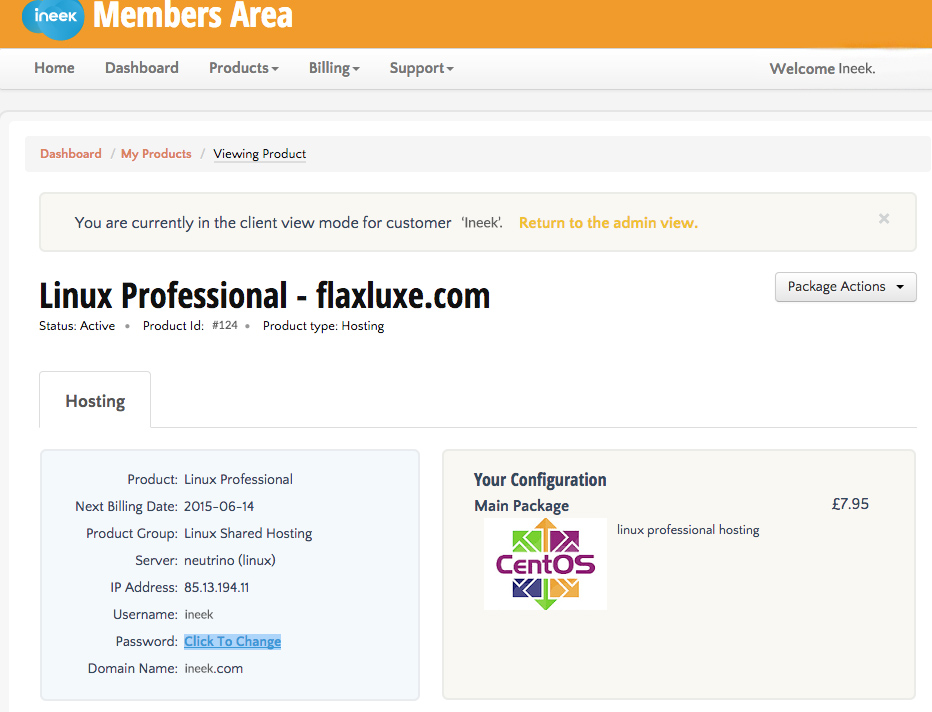 Step 3. Finally change your password and click okay. Your password must be a minimum of 8 characters combining letters, numbers and non-alphanumeric characters. To understand password scoring have a look at Password Meter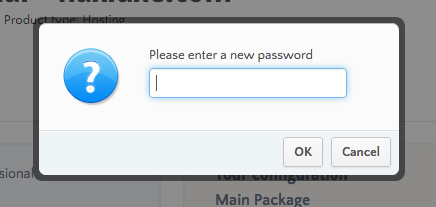 *Remember that your cPanel password and username is the same for your FTP account. So if you change your password don't forget to use the new one*
You can now log into your cPanel through the URL format (yourdomain.com is fictional): http://yourdomainname.com/cpanel (your username can be seen within the box for your Hosting product where you clicked the link to reset your password.
Posting has been disabled.